Welcome to Eeks.org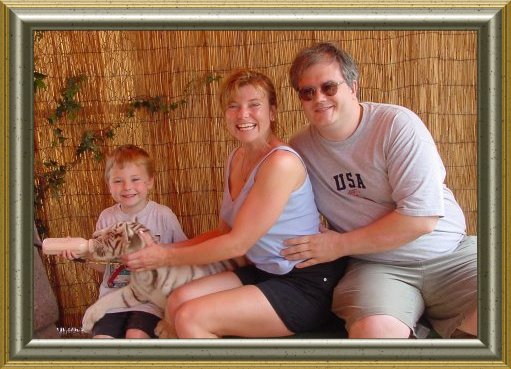 Dedication
This page is dedicated to Mylinda, way out in California, who is definitely an EEK, if she wants to be. We see her all too infrequently and miss her a lot. Here's sending her good thoughts and much love.
What Is All This?
If your reaction to this page is something along the lines of "What the heck is all this, anyway?", check out the Ancient Legends page for the answers you seek.
Important Notices
Our hearts and prayers are out to you, Emmy. We love you.
Happy first birthday, Cara, who turns one on February 26th! Good work!
EEK News
EEKS.ORG has sat idle for a while, but now things are happening like nobody's business:
Maintenance of the site is being taken over by the latest geek-eek, Momeek, who is learning all about creating web pages. This is all to the good, for Dadeek has done very little work on the site in recent times, what with being in graduate school and working and just generally being a lump.
EEK enthusiasts may want to monitor the progress of our new web site, www.babyrockyroo.org. Momeek will be using it as a place for web practice and for neat stuff that will probably eventually find its way here!
Most important of all, there are even more EEKS than ever these days! Rocky Dill Pickles, also known as DAT (dog/cat), COG (cat/dog), and CANK (cat tank), has been a member of the EEK family for quite a while now, since August, 2003, actually. He smells bad.
Finally, the latest addition to the EEK clan is Funny Bunny, a.k.a. Fun Bun, Bun Bun, Snoopy, and Buneeeeeeeeeeeeeeeeeeeeeeeeeeeeeeeeeeek.
Apologies on a Work In Progress
The careful eekophile might have noticed that the eekographies do not actually exist at this point. Also, the photo gallery hasn't had any new additions since Jimmy's 6th birthday and, alas, he's about to turn 9 soon. Sorry about that. We'll get right on it. Umm, yeah, that's it. Seriously, though, feel free to bother Momeek about it whenever you get a minute.